Applications Now Open!
Addressing the unique challenges of energy hardtech startups
We understand why building an Energy HardTech company isn't easy!
Not only can it be capital-intensive, but it requires:
Rigorous techno-economic and lifecycle analysis and research
Complex prototyping
Large-scale demonstrations
Corporate partnerships
Sector-specific mentoring
We're here to help! The REACH Energy Accelerator program provides:
Hardtech-based consulting
Prototyping
Testing
Technoeconomic analysis support
Market research
Many other business support services!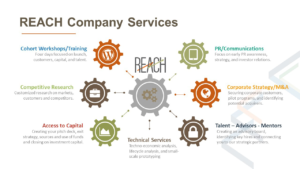 Some of the sectors in energy hardtech we support include: